This little girl reminded me of my Miss P at this age...she wanted mom and no one else! It is so fun to watch my newborns develop little personalities and grow up. Remember this cute
picture
from February with the big brown eyes and turquoise flower?? Well, here she is again 6 months later and even cuter (and that is hard to do)!!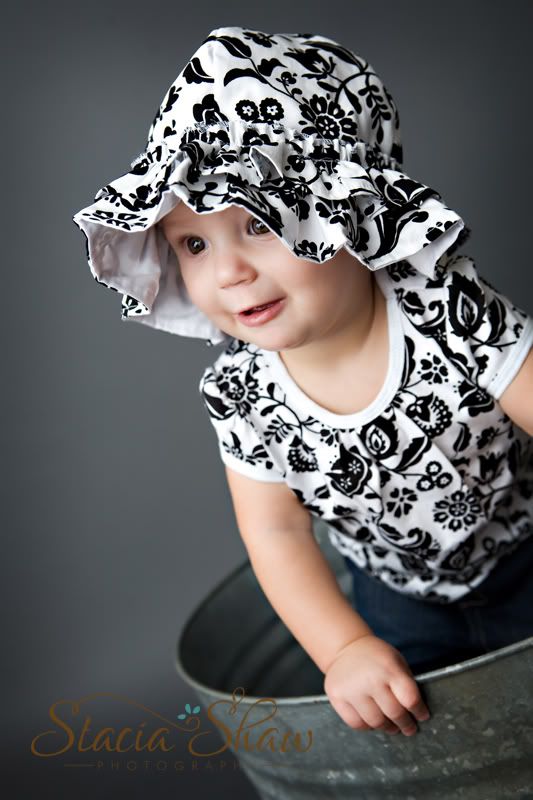 look at those little toofers. Love em!
notice where she is looking...didn't want to take her eyes on mom! You should have seen the circus we were putting on for her too!