I am pleased to announce that my studio is new and improved! I have a small studio in my house and am excited to add a light, lots of cute new props, a new floor and lots of awesome ideas! To celebrate I am going to give the next three people who book a studio session (mini sessions are included) a free 8x10! Email me at staciashawphotography (at) gmail (dot) com!
Here is a picture I did in there today. Don't let the innocent face fool you!!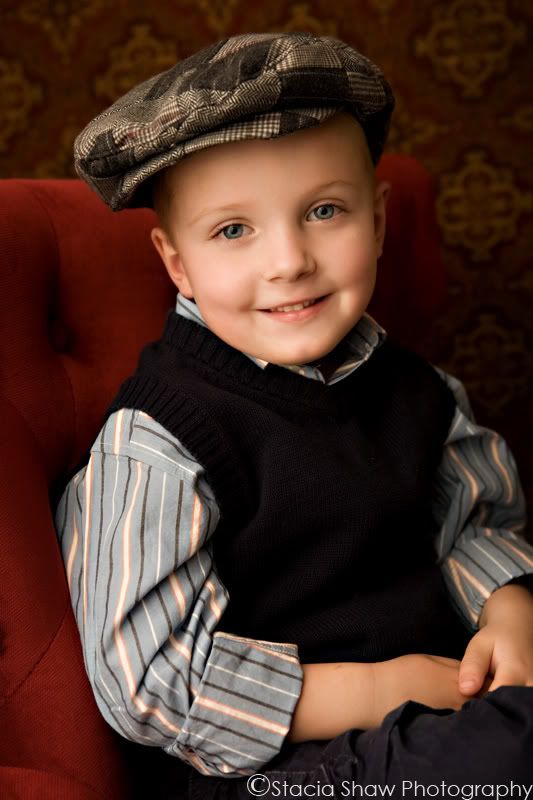 oh, and the mini session special will be ending the last day of this month so if you want that
GREAT
deal, hurry and schedule!